Integrity is Everything…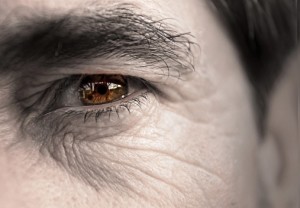 Hello!
Thank you for coming to our offices.
Come on through and have a seat.
Let's start off by finding out a bit about each other! Little things like about our families and background as well as your business ideas for the future.
How do you think that as accountants, we can help you with your business ideas today?
Actually, before we go too far, let me explain a little about how we like to work with our clients.
It's always really good to meet new people, have a chat and spend a bit of time getting to understand each other's ideas and ways of working.
Hopefully this meeting will set the scene for a long-term business accountant – client relationship.
However, sometimes we discover that our business attitudes, interests, methods and goals are different and will agree not to take the relationship further at this stage!
You will find that we spend time getting to know you and take an active interest in all aspects of your business.
When you wake up with a new business idea, give our our key accountant a call and run those new ideas past him today.
He will be able to highlight key areas for you to explore further, before making any costly firm decisions.
As long-term experienced accountants and business owners, we offer you up to date general business advice as well as financial guidance.
Here at Shah and Co we understand what it is like being in the business world.
We understand how isolated the new business man or woman can feel, but we also know how to look after the affairs of an established business.
We count many of our clients as friends and treat them accordingly.
You will be confident that having taken the time to get to know each other and for us to understand your business, we will be able to work in harmony with together with common goals. This allows us to tailor our accountant services to get the best for you.
Whether you need some basic book keeping services every month, help to prepare your tax return or full company accounts prepared and audited, we can help.
Sound too good to be true?
There must be something we DON'T do, I hear you ask?
Actually, there is, we don't talk in tongues and then just send you a bill!
If you are looking for clear professional, friendly accounting services then contact Shah and Co Ltd today for an initial no obligation discussion.
Follow this link to send us an enquiry or just try giving us a call!