Income Tax Self Assessment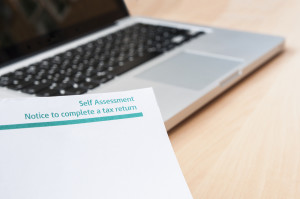 Income tax self assessment is the annual chore for all self employed people and can often be left too late to be filed with HMRC on time!
Let us help you to keep on top of things!
Completing your self assessment return to HMRC needs to be finished and submitted on time. The final deadline is 31st January following the tax year end. After this there are penalties applied for late submissions and late payments of tax due.
We endeavour to make sure that even our slowest customers make their self assessment returns before the penalty deadlines, providing they supply us with all the relevant information in good time.
It is up to you to provide all the relevant trading and personal financial information to us, accurately and in good time!
None of us like paying penalties, so have a conversation with us today to find how we can help you to prepare your tax return and submit it in good time.
Contact us today to find out how we can help you.