Keep your Management Accounts up to Date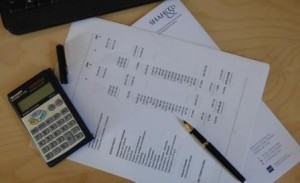 Does your company need up to date management accounts that truly reflect current financial performance on a monthly basis?
It is essential to the efficiency and smooth running of your business, to keep them up to date at all times, and to review the information on a regular basis!
Don't leave your management accounts sitting in a file, unloved as you will regret talking with us to clearly interpret them and to help you make informed business decisions for the future.
Keeping your management accounting system up to date allows you to make important business financial decisions quickly and with the full information required to hand.
We are able to prepare all aspects of company accounts for you and to prepare them ready for individual company's records or for submitting to the board for approval.
Contact us today for more information.